Article
Business Plans for Immigration:  Key Components and Strategies
Immigration programs that are related to starting or expanding a business are designed to attract foreign entrepreneurs and investors who can contribute to the economic development of the host country. These programs typically offer a pathway to permanent residency or citizenship for the applicants and their dependents, as well as various benefits and opportunities. Some examples of such programs in the United States are the EB-5 Immigrant Investor Program (EB-5), the L-1 visa and the E-2 visa. Canadian program examples include Intra-Company Transfer (ICT), C-11, Treaty Investors, Start-up Visa Program, and various provincial programs, to name a few.
A good business plan is a key requirement for business immigration programs in both countries. It shows that the applicant has a clear and realistic vision of their business, the skills and resources to make it happen, and the potential to create a successful business. It also shows that the prospective business can contribute to the economic growth and job creation of the host country, and that the business can generate a reasonable profit and enable the applicant to provide for themselves with a reasonable living. A well-written business plan can increase the chances of application approval and reduce the risk of delays or denials, by building and presenting a believable business case.
In this blog post, we will provide an overview of important components of a well-written business plan used for immigration programs that require them.
Part 1: The Anatomy of a Good Business Plan
A business plan is a document that outlines a business's objectives, strategies, and financial projections.  All business plans, whether they are for immigration purposes or not, will contain very similar section topics.  The following elements should be included in any good business plan:
Executive summary: This is a brief overview of the business, its goals, its competitive advantages, and its expected outcomes. It should highlight the main aspects of the business plan and capture the attention of the reader.
Industry analysis: This is a detailed description of the industry that the business operates in or plans to enter. It should include information on the size, growth, trends, opportunities, challenges, and regulations of the industry. It should also identify the key competitors and their strengths and weaknesses.
Market research and analysis: This is a comprehensive assessment of the target market and customer segments that the business intends to serve. It should include data on the market size, demand, preferences, behavior, and needs of potential customers. It should also explain how the business will differentiate itself from its competitors and create value for its customers.  This aspect of the business plan is considered to be very important in established industries. Reports can be purchased directly from market research houses, or business consultants and plan writing services often have subscriptions to market research providers, often reducing the need for an applicant to purchase expensive market research reports on their own.
Management team and personnel: This is a description of the people who will run and work for the business. It should include information on their qualifications, experience, skills, roles, and responsibilities. It should also indicate how many employees will be hired, what training will be provided, and what compensation and benefits will be offered. From an immigration perspective, this section is much more than just illustrating an organizational chart.  The business plan needs to highlight the economic growth and job creation to the host country, so this section is important to detail and get right.  Understanding employment qualifications and requirements is essential and working with the right team can be very helpful.
Marketing and sales strategy: This section presents a clear outline of how the business will promote its products or services and generate revenue. It should include information on the pricing, distribution, advertising, branding, and sales methods that the business will use.  If an immigration applicant is not familiar with the local market, working with experienced business consultants can help to build a marketing plan that is sensible for the way North Americans do business.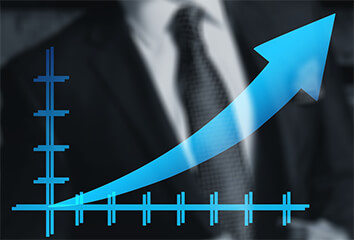 Financial projections: This is a realistic estimate of the income and expenses that the business will incur over a certain period of time. Most programs only require a properly prepared income statement, and a break-even analysis. As important as the projections themselves are, the underlying assumptions and explanations upon which the financial figures are built is also critical and often overlooked.  To formulate meaningful financial projections, one often requires specialized training with experience from different types of businesses.
Risk analysis and mitigation strategies: This is an identification and evaluation of the potential risks that could affect the success of the business. It should include information on the likelihood and impact of each risk, as well as the actions that will be taken to prevent or minimize them.  Each business will have its own unique set of risks and mitigations.
If you would like to learn more about how Strategic Element can help you with your business plan needs, please contact us at Inquiries@StrategicElementConsulting.com or by calling 1-888-834-5565 (toll-free in North America).