Article
Interview with the Founder and CEO of Strategic Element
By Mary Grace Brubacher
Writing business plans for immigration applications is a specialized area of expertise that requires both experience and creativity. Business plans are essential documents that showcase the viability and potential of a business idea, as well as the qualifications and experience of the applicant. They are often required for various immigration programs, such as investor visas, entrepreneur visas, or skilled worker visas. In this piece we interview Phil Cohen, Founder and CEO of business planning firm Strategic Element Inc., established over 13 years ago.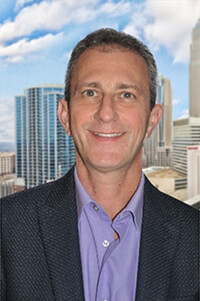 Phil Cohen, Strategic Element's Founder & President
What inspired you to start your business: writing business plans for immigration?
I've always had an interest in how businesses are developed. The strategy and planning of the mechanics of a business has been a big interest of mine throughout my career. I've been involved in a variety of industries prior to this business, including manufacturing, technology start-ups, strategic planning for a large telecom service provider, and a market intelligence firm. Interestingly, there was a start-up aspect to all of those jobs, and collectively those experiences gave me a broad exposure to the different needs and success factors that were important in different types of businesses.
Getting into the immigration space was coincidental. I have a friend who was an immigration lawyer (now a judge). He knew of my business experience and had a client in need of a business plan for part of an immigration program application. That was the first immigration business plan I wrote, and I've never really looked back from there. I realized how much I enjoyed helping other people achieve their dream of moving to Canada or the United States.
How long have you been in business and how did you develop a presence across the border?
It's been over 13 years since I started this business. I initially focused on the Canadian market, but I quickly found my way to the US market as well. As I became more involved in the Canadian immigration space, I became connected with lawyers who practised in both Canada and the US. One of them asked me about the US EB-5 program, which was just starting to take off at the time; I didn't know anything much about that complex program, but he guided me through the process and how to evaluate the most important elements of the business plan and the overall process. He was a great teacher. From there I was well positioned to work with other lawyers. The industry in Canada and the US has evolved tremendously since then. I'm grateful to have been in the right place at the right time.
What surprising changes have you seen in the industry since you started your business?
The biggest surprise to me is how a whole niche industry has sprung up around immigration and business immigration in particular. The industry really has evolved over time. When I got into the business it really wasn't an industry. Business plans were either being written by the clients themselves, or the lawyers who were serving them, which generated uneven results. This is most evident with the EB-5 program in the US, which has developed into an entire ecosystem of professionals. Many of us came up together. It's a small community.
How do you differentiate your service from your competitors?
The experience of my team of writers is probably the biggest differentiator. My team consists of people who have years of real-world business experience in various types of businesses. They have the ability to think critically and creatively in business terms. Some of my competitors use writers that are straight out of university: they may have strong theoretical knowledge, but no practical knowledge around running a business. The credibility of the business plan, which is ultimately the most important contribution of the business plan, is where this difference becomes evident. Writers with years of practical business experience have a better understanding with risk assessment, are more able to challenge assumptions, and are more likely to spot gaps in logic which adjudicators could pick out and challenge.
Some of my competitors outsource to writers in other countries whose first language is not English. The labour rates are often lower which brings down the cost to produce the plan. Typically, these firms spend a lot of money on marketing to drive business plan volume. That's a business decision of course, but I believe the better choice is to spend the money on the quality of the product. I too have tried that path of outsourcing to a foreign country in an attempt to reduce costs, and I've found that the work product is inadequate because of the lack of quality in the writing, misunderstanding of terminologies, and sometimes cultural differences make it difficult to translate ideas or concepts.
Using experienced team members naturally increases the cost of operating my team. As such, we do charge more than some of our competitors, but the lawyers and customers who keep coming back or provide referrals understand the value of that difference. Saving the potential headaches and time involved in dealing with adjudicator challenges more than makes up for the extra cost. You get what you pay for, whether we are talking about business plan writers, lawyers or most anything else. That is not to say that there is no value in lower-cost service providers: for some people it makes sense.
Lastly, we spend more time with our clients working through the details of what they have in mind, their thoughts and their strategies. Our competitors will often spend an hour on the phone and then go off to write the business plan filling in the gaps how they see fit. This may work for some, but when you are applying for immigration one should remember that once you are challenged by an adjudicator you are starting off on the back foot and must work very hard to recover from that. You only get one shot to make a first impression.
How do you keep up with changing immigration policies and regulations in both Canada and the US?
That's a good question. Immigration programs are not only changing constantly, but different programs come in and out of favour all the time, particularly in Canada. So, keeping up with changes is no small feat. It's a matter of subscribing to many newsletters, constantly checking in with government websites and just being connected with lawyers all over North America. Furthermore, I should note that it's one thing to read about changes to program rules, but usually it's another thing entirely to be aware of how the legal community interprets those changes and how those changes affect the delivery of information in a business plan.
Do you have a success story from one of your clients that you can share?
There are many success stories I could share from my years in the business, but most commonly I would say the biggest success stories for me, are when clients don't really know the best way to approach a business or industry in a country that they don't know, and I am able to help them craft a plan that will not only help them in the immigration process but that gives them a roadmap to follow when they get here.
What advice would you have for someone seeking a business plan writing service?
There are a couple of things that I would recommend. First, ask for samples. When lawyers approach me from other writing services, the most common thing I hear is that the writing service they were with produced plans that were not thorough enough and not convincing enough. You may be able to discover this by asking for samples of their business plans. Recognize though that they may be giving you one of their best plans, not a typical plan, so this may not completely address the concern. But it is a start.
Secondly, I would ask about the plan writers. Are they fresh out of university and this is their first real job? Are they based in North America or somewhere else? What experience do they have with your business or industry? Lastly, I would consider how you found this writing service. Were you referred by an immigration lawyer or did you find them on the Internet?